Advertising agencies of all types—branding, strategy, media, diversity, digital, PR—join Agency Compile to share their content and build awareness with an engaged, targeted marketing audience.

Create a unique profile to promote your agency's creative, cases, news and more.
Add Now
AGENCY CREATIVE.
AGENCY NEWS.
DELIVERED TO YOU.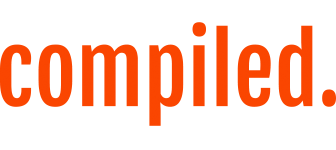 Subscribe
Agency Compile is a robust advertising agency directory for marketers looking to find their next agency partner or simply stay current on agency work and trends.

Build agency lists based on specific criteria or search individual profiles to view the creative, clients, insights, cases, and capabilities of the industry's leading ad agencies.

Our directory is open to the public and agency content is distributed to over 2,000 marketing and procurement professionals via email and social every week.
Learn More